Book an Appointment
Welcome to online booking with Mindful Thyme Wellness Centre located in Barrie, Ontario.
All online booked appointments are subject to approval of the therapist. If there is an issue with a booked appointment the therapist will be in contact as soon as possible. Please note all prices are plus HST
Please note we have chosen to continue to require masks in our clinic out of respect for the patients who call our clinic their safe space. We ask that you please respect our decision.
Thank you for your continued support. We look forward to seeing you at the clinic.
Welcome to Mindful Thyme Wellness Centre
Registered Massage Therapy
Your Registered Massage Therapist will assess you and work with you to come up with a treatment plan that will accomplish your treatment goals. Registered Massage Therapy not only consists of hands on manipulation but also regular assessments, active exercise, education and home activity planning.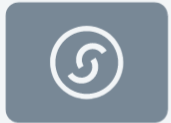 Gift Card
Give the gift of health to someone you care about.
Did you know that you can now purchase a gift card to our clinic from your online account?
First sign in or sign up to our clinic to purchase a gift card
Select a treatment from the list on the left
to view available appointment times